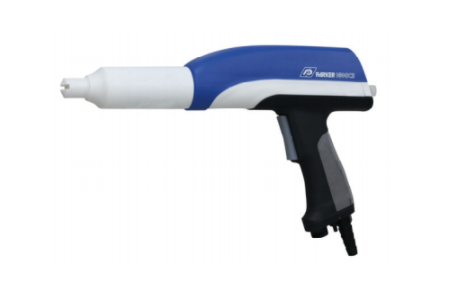 No Bells or Whistles.
Just a High Tech Workhorse
Built to Last.
Parker Ionics powder coating guns are the first to provide superior Faraday penetration, transfer efficiency and finish quality, all in a single setting gun. Get the ultimate powder coating spray guns, spray booths, and powder coating equipment and accessories for a durable, long-lasting, professional powder coating finish.
Want quality results even for quick jobs? Take your powder coating business to the next level. Contact Parker Ionics today - and Feel the Power of the Pulse!
---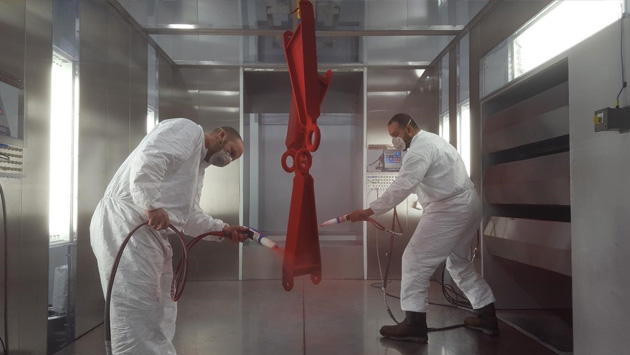 In Our Line of Work, You Are Only as Good as Your Finished Product
At Parker Ionics, we believe investing in our powder coating technology and designing equipment that gives you exceptional results is more important than adding a bunch of features you may never use in your powder coating process.
Our complete powder coating units for manual and automatic operation arrive to you 99% assembled. Everything you need to get started is contained within each unit. Parker Ionics powder coating guns utilize incoming air efficiently, provide excellent velocity, and deliver a consistent, full powder cloud.
One coat, multi-coats, metallics, clear- it doesn't matter. Just one setting and you can do it all. Minimized back ionization and orange peel plus excellent Faraday cage penetration. Results in excellent coverage job after job!
---
---
Get the Powder Coating Equipment You Need to Produce Amazing Results!
From powder-coating guns to booths and accessories, look no further for all your powder-coating equipment and supplies. Our patented Pulse Power powder coating spray guns provide superior Faraday cage penetration, transfer efficiency, and finish quality with a single setting gun.
Replacement Parts for Spray Guns and Powder Coating Equipment
Parker Ionics powder spray guns, hoppers, booths, and accessories are some of the most efficient and durable powder coating technologies and equipment in the industry. But when they do need repair, it's best to have the repair done by us. We stand by the high quality of our products and no other repair company can offer the same comprehensive diagnostics or guarantee their repair as we do.
We stock parts and accessories for ALL of our equipment on-site in our Westland, MI warehouse. Expedited delivery is available upon request. To order parts or request troubleshooting or repairs, call us at (734) 326-7630.
Need help with something else? We're here for you by offering all of our professional powder coaters an array of services and solutions for their business. Additional services include:
Looking for Your Last Powder Coating Gun? Parker Ionics is the Leading Supplier of the Only High-Tech Powder Coating System You'll Ever Need!
Parker Ionics is a leading manufacturer and worldwide supplier of advanced powder coating systems, powder coating spray booths, and powder coating spray guns and application equipment. Our low-maintenance manual and automatic electrostatic powder coat application equipment offer enhanced transfer efficiency, component flexibility, and ergonomic design.
Get the best tools the powder coating industry has to offer! Fill out our contact form today or call (734) 326-7630. We're happy to talk about your project, schedule a demonstration, recommend a tool or spray gun, or sign you up for a class. You're only as good as the powder coat finish you produce, so make sure the powder coating supplies and tools you're using perform consistently and efficiently, spray after spray.